Book reviews are a great way for self-publishing authors to gain exposure. After all, how can someone buy your book if they don't know it exists? Paired with other elements of your book promotion strategy, requesting reviews is a great way to get people talking about what you've written.
When we read good reviews, we definitely like to share them. It gives the author a few (permanent) moments of fame and allows us to let the community know about a great book. Here's this week's book review by Kaye Trout at Midwest Book Review: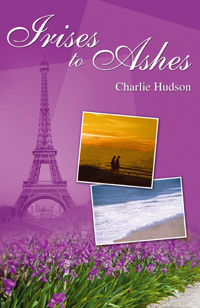 Irises to Ashes
Charlie Hudson
Publisher: Outskirts Press
ISBN: 9781432773892
Genre: Fiction – Family/Adventure/Dreams
Reviewed by: K. Trout for Amazon
Rating: Very Good
According  to the back cover, Irises to Ashes is
"A BOOK FOR ANYONE WHO HAS EVER STRUGGLED TO PURSUE A DREAM." The cover also declares that "Charlie Hudson, military veteran and author, brings a different type of book in Irises to Ashes. Her comfortable writing style and touches of humor are still present in a story that explores self-discovery and the price we sometimes pay for choices that we make. See all of Charlie's books at www.charliehunson.net."
"Young Maggie Stewart loves the beaches of the Outer Banks, but that doesn't take away from her desire to travel beyond the ocean's edge. She knows that her family expects her to marry and settle down. It is an unexpected encounter with Amelia Hatcher, the village recluse, that leads to surprising opportunities that can open a path for Maggie to find a new future. Thus begins the intertwined stories of Maggie and Amelia: a fifteen year relationship between a young woman seeking to find her own way and an older woman seeking redemption for a past she has kept shrouded in secret."
Irises to Ashes is divided into three parts: Part One – Maggie's Beginning – Summer 1976 – Summer 1978, Part Two – Maggie's Time – Fall 1978 – Spring 1992, and Part Three – Amelia's Secrets – April 1992. This is not only a novel about young Maggie Stewart's self-discovery but also about the de-mystification of Amelia Hatcher. Throughout Hudson's novel, the page-turning tension flows from one page to the next, starting with: will she give up her virginity to Billy Ray?; how can she get to know the recluse Amelia?; how will they keep their relationship a secret; how will she work around obstinate parents; how will she get to Paris; will she succeed?; how will she deal with negative family jealousy; will she have to choose between family expectations and a successful career; and why is there no meaningful relationships? Then, you find out the secrets that led Amelia to choose the life of a recluse.
Irises To Ashes has a great beginning to pull you in, tension to keep you turning, and a satisfying conclusion to fit the title. Hudson excels at descriptive writing and character development, which bring this story to life. Can you relate to  Maggie? Might you distort the truth to get what you want? And, in some ways, Irises to Ashes is a light mystery. Will she break from family? Will she succeed? What are Amelia's dark secrets? Other books by Charlie Hudson include: Your Room at the End, Parallel Worlds, Islands in the Sand, Orchids in the Snow, Shades of Murder,  and Parents' Guide to Business Travel. And yes, I can highly recommend this novel.